Website Design & Development and Ui/Ux Design
Digital Motion provides experienced consultants, designers, and developers to take your online presence to the next level. We create robust, scalable and secure web-based experiences. 
The Shuttleworth Foundation hired us for their Website design and development and Ui/Ux Design.  We created web design and Ui/Ux design focusing on impactful first impression on their stakeholders. 
We developed webpages, integrated motion graphics to make it look professional, used high-quality images, and optimized their content. Through our services, we enhanced site security, boosted traffic, and improve user experience.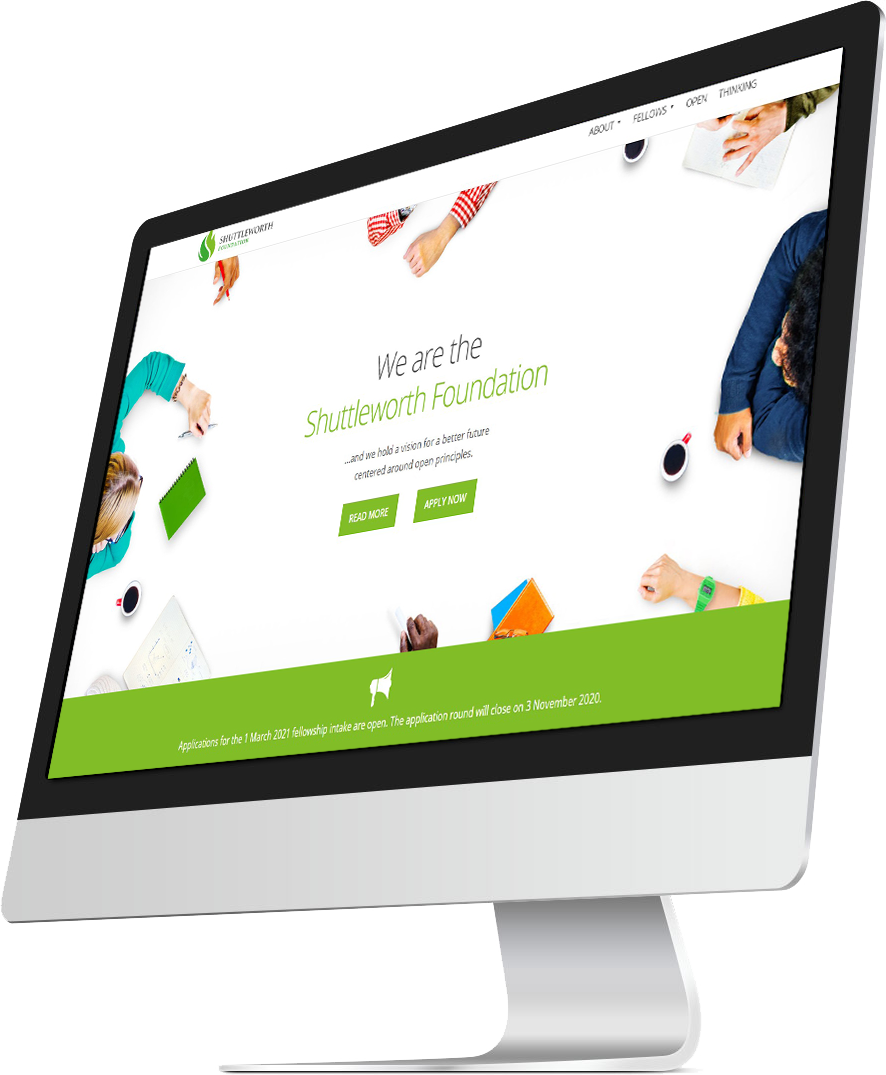 "We created web design and Ui/Ux design focusing on impactful first impression on their stakeholders."